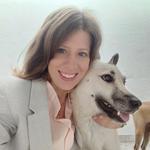 Updated by Susan Swier
Reports module is only available for the Business plan and above. Please upgrade or subscribe to the Business or Enterprise Plan if you wish to use this feature.
This module provides more insights into your workforce's performance on the platform and helps businesses to make informed decisions based on information gathered through the platform.
Data shown in the reports are according to the Workspace's Timezone settings so ensure that you have set your preferred timezone.
Getting Here
This module is accessible by Owners and Managers only.
This module can be accessed from the side navigation menu under the menu item, Reports.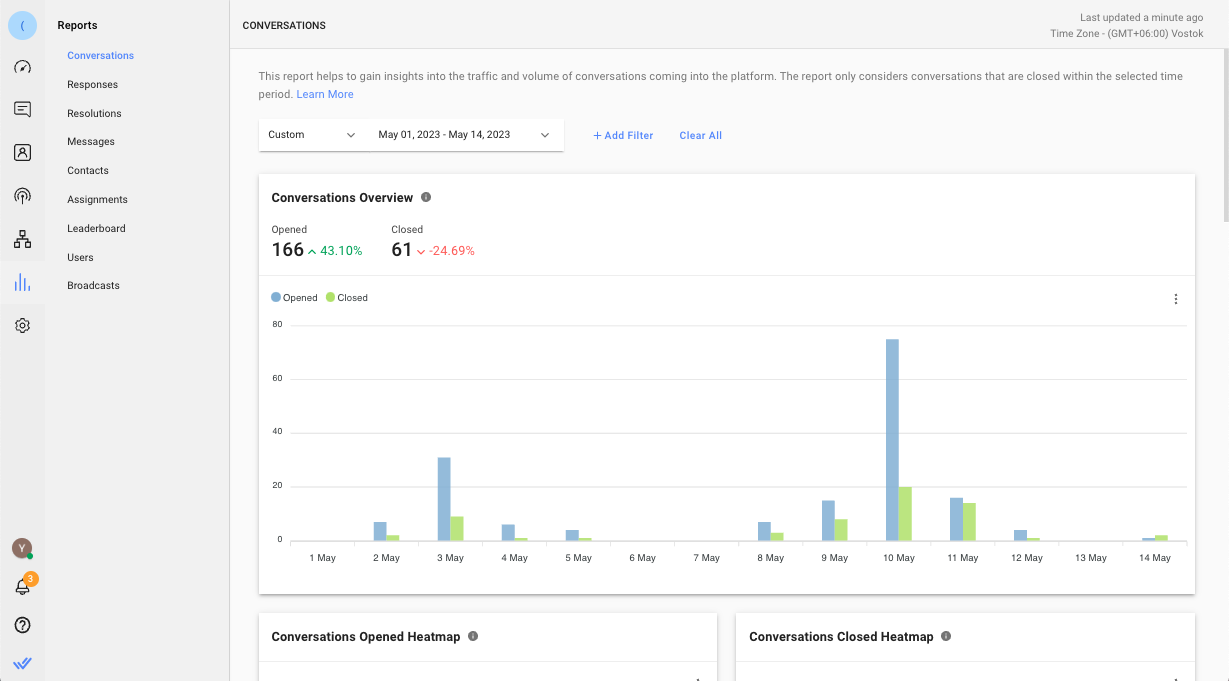 Report Tabs
In this module, there are 9 reporting tabs. Each tab consists of metrics, charts and listings related to the entity. The tabs are as follows:
Report Filters

Each tab has its own set of report filters that enable you to perform in-depth analysis or create insightful information from the reports.
Some filters are only applicable to certain overviews in the report tabs. In this case, those overviews will be empty and indicated as not applicable.
The filters applied are retained on the user level and not affected by changes made by other users so that you can pick up from where you left off.
Report Features
Group By
For charts that contain multiple breakdown options, you can click the Group By drop-down list to view the options available.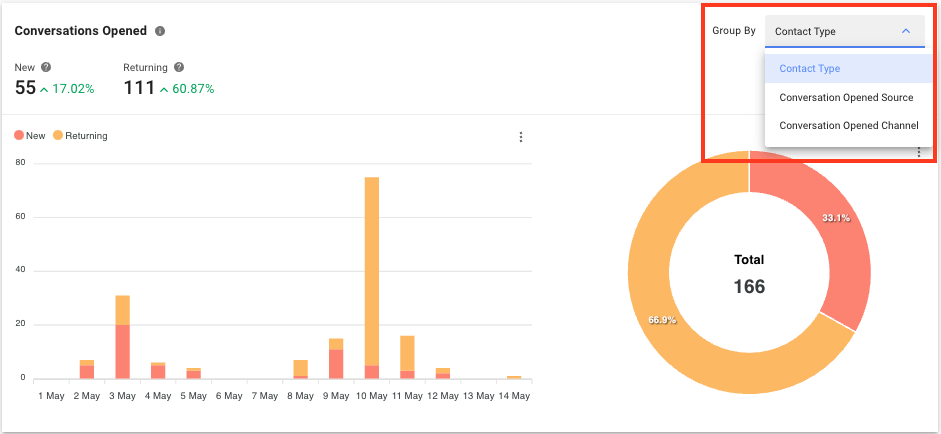 Download Charts
Click the 3 dots icon next to the chart to download the selected chart. There are 3 options available: SVG, PNG and CSV.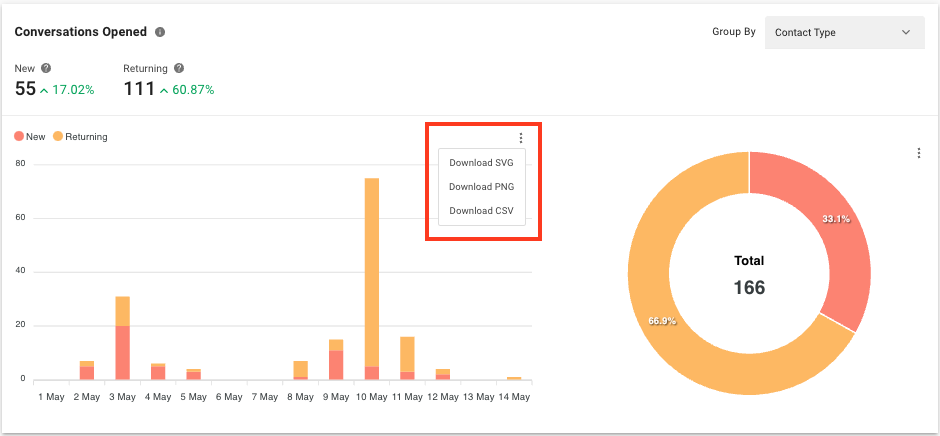 Export Data to CSV and Customize Columns
Click the 3 dots icon next to a list of data to export the list to a CSV file. You may also choose to display or hide columns to view only details that are relevant to you. Your selections will not affect the viewing of other users.

Percentage of Difference
On the right side of the metrics shown in some of the charts, you can see a percentage of difference. The value is compared to the same period prior to the selected period. If the selected period is the last 7 days (e.g. 17 Mar - 23 Mar), the percentage of difference is compared to the 7 days prior to the last 7 days (e.g. 10 Mar - 16 Mar).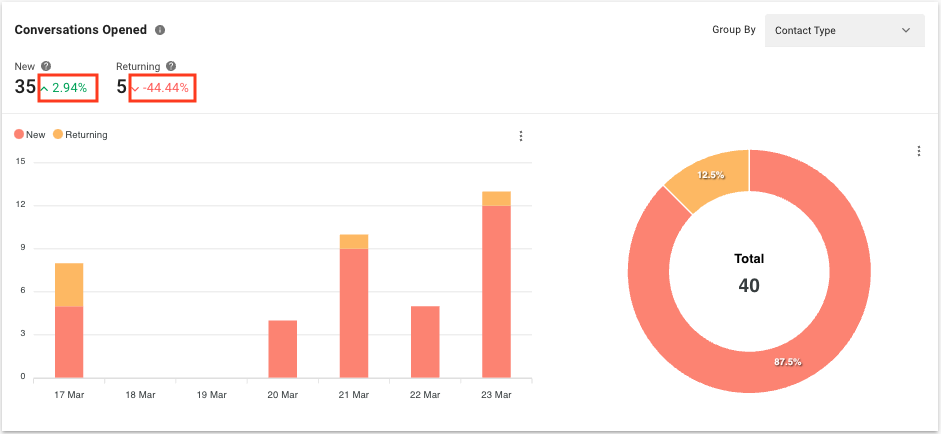 FAQ and Troubleshooting
Can I view the historical data in the Reports module after upgrading to the Business or Custom plan from the Team Plan?
Yes, you can view the data in the Reports module from one year ago, starting from the date of the upgrade to the Business or Custom Plan.
Why is the timestamp shown differently when downloading a CSV file from the Reports module?
The timestamp is shown in milliseconds. You can convert the timestamp to minutes using the following formula:

milliseconds / 1000 / 60 = minutes

For example, if the timestamp is 900000 milliseconds, to convert it to minutes, you would calculate:

900000 / 1000 / 60 = 15 minutes