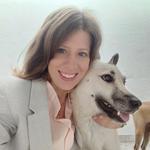 Updated by Susan Swier
Reports Module is only available for the Business plan and above. Please upgrade or subscribe to the Business or Enterprise Plan if you wish to use this feature.
Getting Here
This module is accessible by Owners and Managers only.
This module can be accessed from the side navigation menu under the menu item, Reports.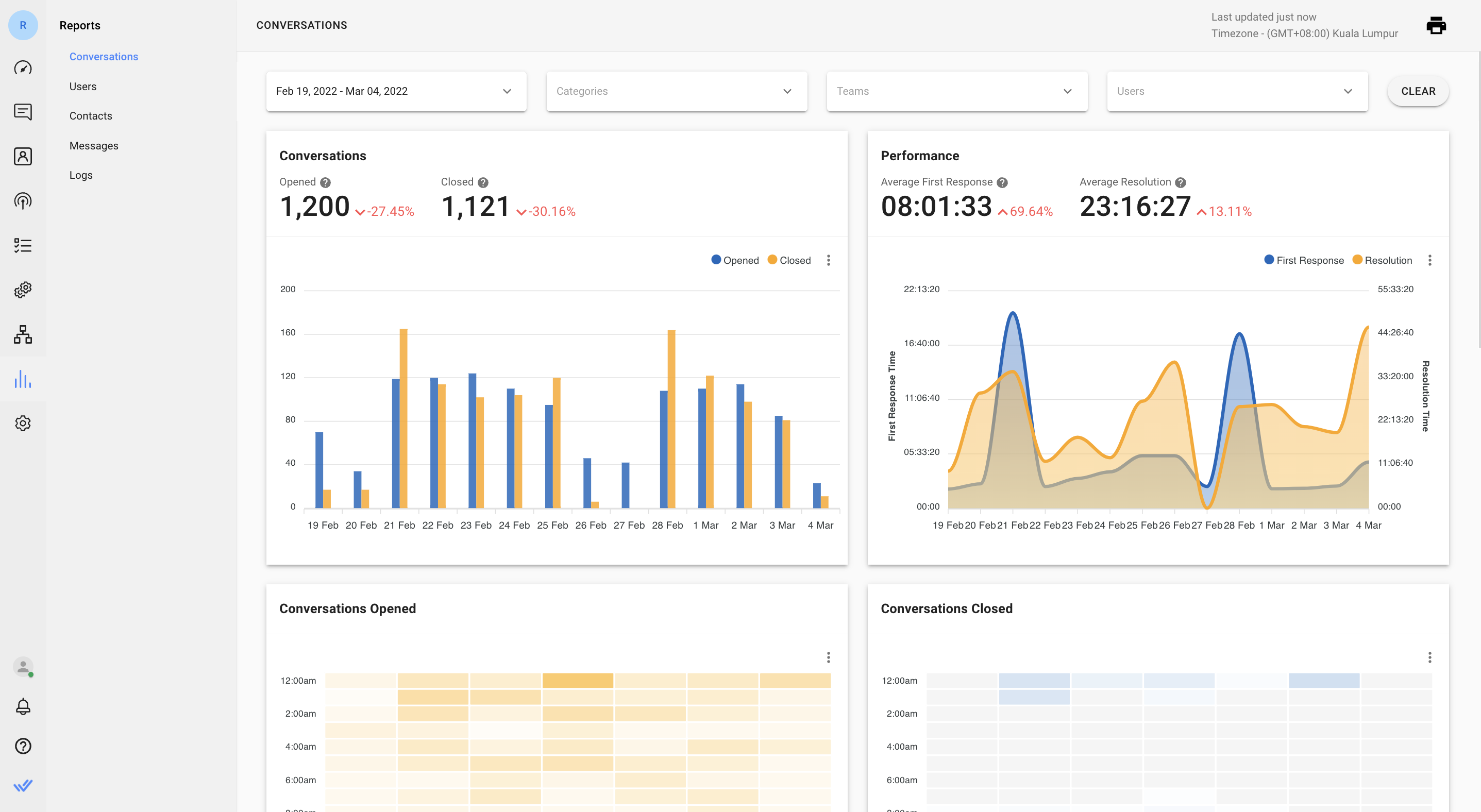 This module will provide more insights into your workforce's performance on the platform and can help a business make informed decisions based on information gathered through the platform.
Be sure to update your space's
Timezone settings
so the data shown is according to your preferred timezone.
Tip:
Note that reports will only show up to 10,000 contacts, conversations and messages. If your business typically handles higher volumes than this, consider using
Data Export
for reporting.
Report Tabs
In this module, there are 5 different reporting tabs based on the main entities of the platform. The tabs are as follows:
Conversations
Users
Contacts
Messages
Logs
Each tab consists of metrics, charts and listings related to the entity.
Report Filters
Each tab has its own set of report filters that enable Users to perform in-depth analysis or create insightful information from the reports.

If a User has been deleted from the Workspace, their username will be replaced by their user ID. Export all user IDs from User Settings before removing users for accurate record-keeping.
Report Actions
At the top right corner of this module, users can print the report of the selected tab by clicking on the print button.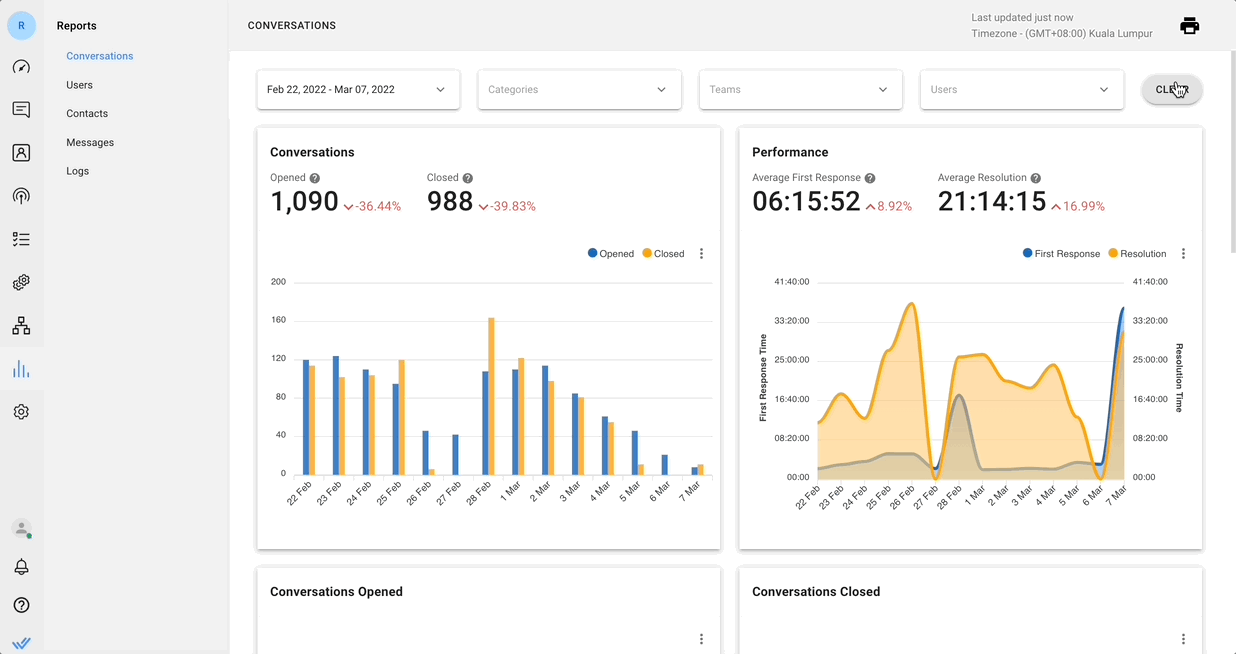 Percentage of Difference
On the right side of the metrics shown in some of the graphs, users can see a percentage of difference. The value is compared to the same period prior to the selected period. If the selected period is the last 7 days (e.g. 17 Oct - 23 Oct), the percentage of difference is compared to the 7 days prior to the last 7 days (e.g. 10 Oct - 16 Oct).