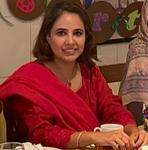 Updated by Sana
Getting Here
To request a feature, select the Help icon on the side navigation menu and select Request a Feature from the menu.
The Request a Feature page can also be accessed from the Resource Center.
You are re-directed to a page in your default browser where you can request for a new feature or vote for the existing ones.

Requesting a Feature
You can request a feature by following the steps given below:
Enter a short description of the requested feature in the TITLE field.
Enter a detailed description of the requested feature in the DETAILS field. The details will help our team at respond.io understand what you need and how it will help your business.
Optionally, select an image file that will help us understand the feature better.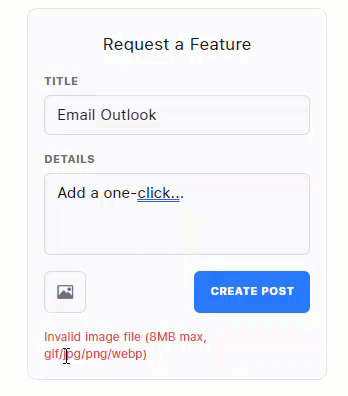 Click CREATE POST.
Your request is now visible to other users and can be voted for.
Viewing and Voting for Requests
Select a request featured on the page to view its details. You can also sort/filter the listed requests by selecting a sorting option or filter criteria.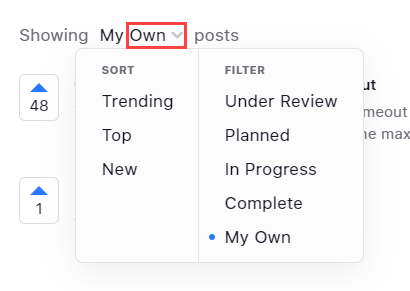 The number adjacent to a feature request represents the number of votes it has received. Click the feature request to view details. You can also vote for a feature if you like it by selecting the button adjacent to it. Click once to vote for the feature and click again to remove your vote.