Updated by JQ Lee
Facebook Messenger has a timeout period that does not allow sending a message after the 24-hour messaging window. This timeout period started from the last incoming message from a contact.
However, Facebook Messenger allows sending a message beyond the timeout if the message is sent with a Message Tag.
The following are the tags available on the platform:
Confirmed Event Update
Send reminders or updates for an event they have registered for (e.g., RSVP'ed, purchased tickets). This tag may be used for upcoming events and events in progress.
Post-Purchase Update
Notify an update on a recent purchase (e.g. Notify customers of the shipping information after an item is shipped out).
Account Update
Notify a non-recurring change to their application or account. (e.g. The account has been approved).
Message tags may not be used to send promotional content, including but not limited to deals, offers, coupons, and discounts.
Sending Tagged Message
When the last message from a Facebook contact is beyond 24 hours, the default Messaging bar will be replaced with the Send Tagged Message.
Step 1: Press Send Tagged Message
From the messaging bar, press on the Send Tagged Message to send a message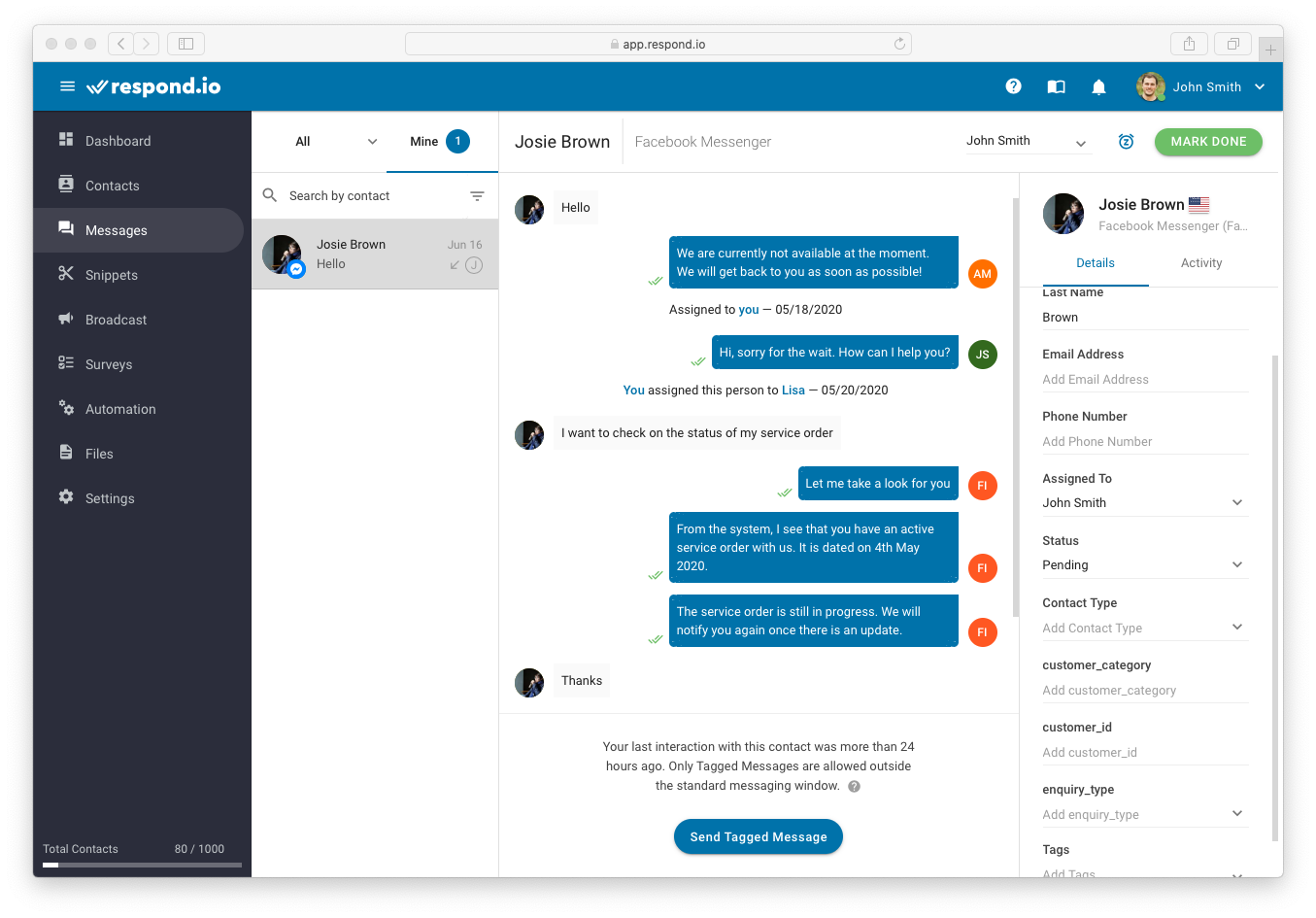 Step 2: Select an appropriate Message Tag
Based on your message content, select a message tag that best describes the content.
Important: Selecting an irrelevant message tag will risk the Facebook Page's messaging ability.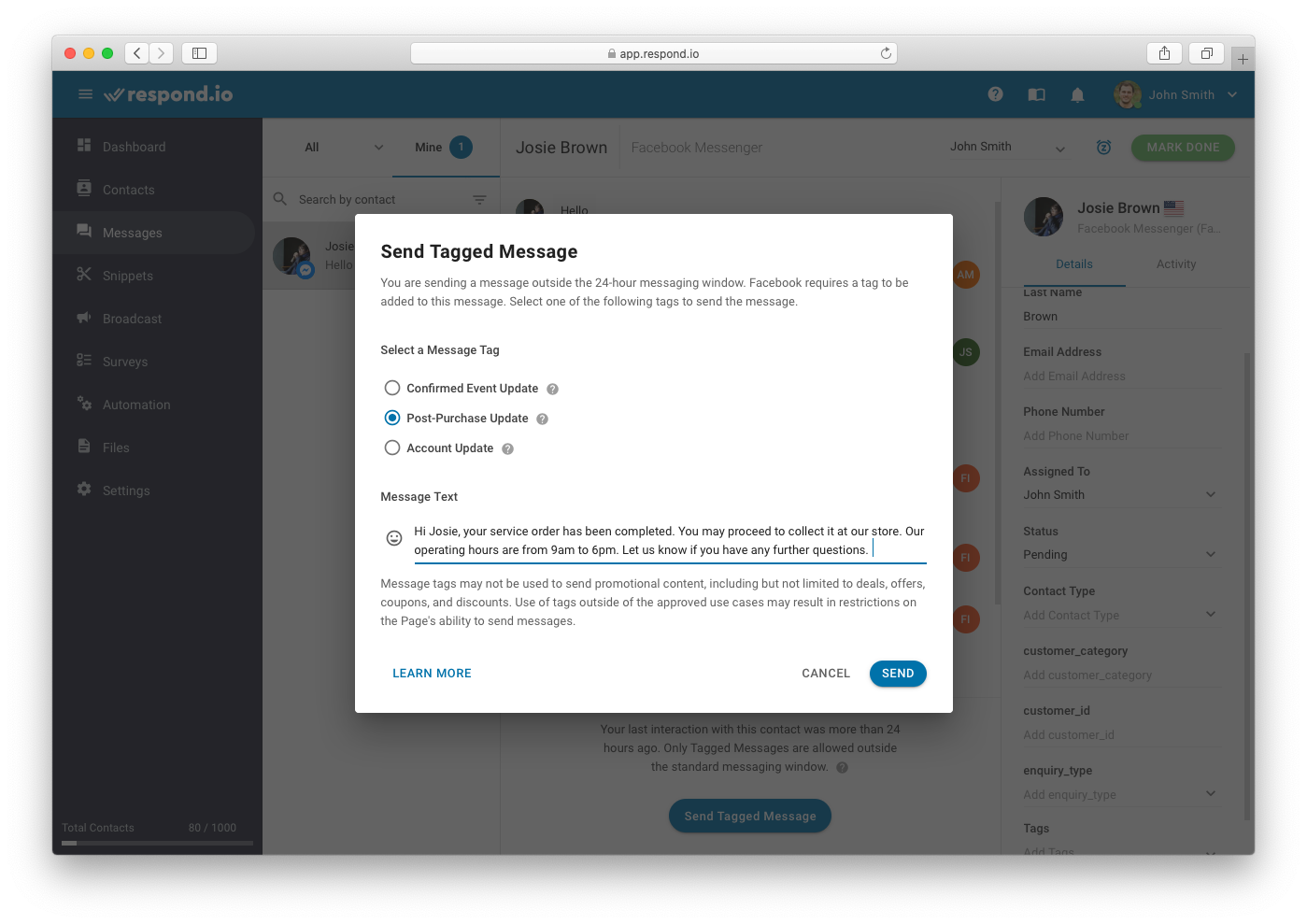 Step 3: Input the message text
Type in the message you will like to send to the contact. Alternatively, you can use snippets too by typing "/" in the field.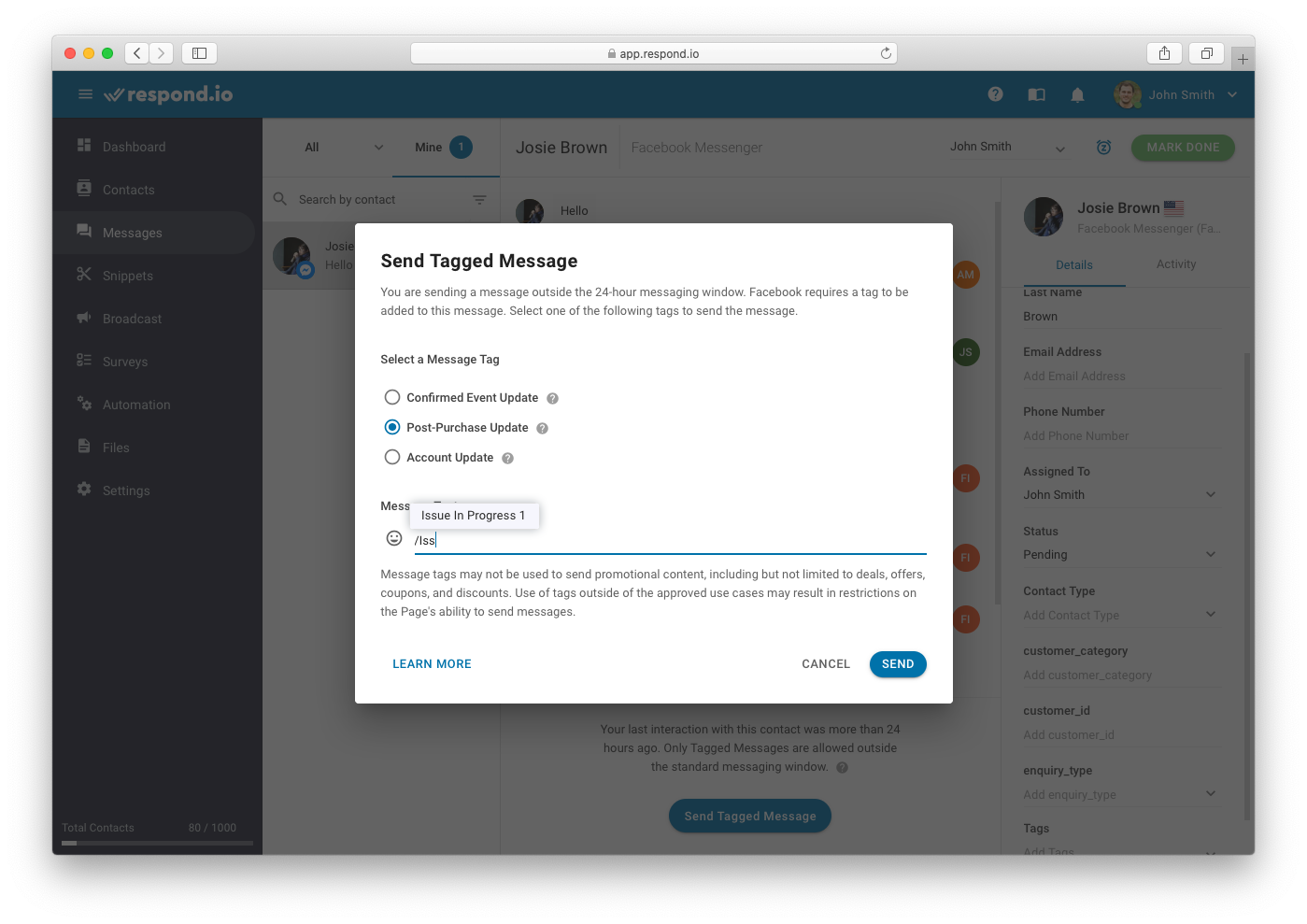 Step 4: Send the tagged message
Review the details and press the blue SEND button.
The message bubble will then appear in the Message History with the timestamp, tag used and the user who sent it.

The use of tags outside of the approved use cases may result in restrictions on the Page's ability to send messages.