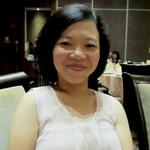 Updated by Wai Ting Yong

Instagram is a free, online photo-sharing application and social network platform that was acquired by Facebook in 2012.
Learn how to connect your Instagram Business Account to respond.io here. Once connected, Instagram has several features to make it easier for your current and potential customers to reach your Instagram account or your inbox to send you a direct message.
Pricing
You can use Instagram for free.
Capturing Conversation
Instagram offers several ways to help customers find you on the app and initiate a chat:
Chat links: This is a shortened URL using the https://ig.me/m/username format that you can add to your website or in newsletters. When customers click the link, they will be directed to your Instagram inbox.
QR codes: A QR code can be placed in physical locations, such as hotels, restaurants or malls. When customers scan the code, they will be directed to your Instagram inbox.
Chat widget: An Instagram Widget can be added to your website to direct customers to your Instagram inbox.
Instagram private replies: You can send a private message to any customer who comments on your Instagram Professional post, ads post or live story.
Click to Instagram Direct Ads: These are Instagram ads that can be placed in various places on Facebook, Facebook Messenger and Instagram. When customers click the ad, they will be directed to your Instagram inbox.
Channel Capabilities
Learn more about the capabilities of Instagram:
Supported File Types
The file type supported by Instagram and the maximum file size for the type is as follows:
For any unsupported file type or file that exceeds the maximum file size sent via Instagram, the file will automatically be turned into a URL link on the respond.io platform.
Message Status Availability
The table outlines the availability of message statuses on Instagram.
| | |
| --- | --- |
| Message Status | Availability |
| Sent | ✅ |
| Delivered | ✅ |
| Read | ✅ |
| Failed | ✅ |
Messaging Window
Instagram has a messaging window of 7 days. Messages sent 24 hours after the Contact's last message will be tagged with the HUMAN_AGENT tag.
Messages can still be sent outside the messaging window but they will not be delivered. There will be a red exclamation mark next to the undelivered message along with an error message.
Rate Limits
A rate limit is the number of API calls an app or user can make within a given time period defined by the channel. Learn more about the rate limits for this channel here.
Channel Limitations
Broadcasts
Due to Instagram's limitations, you cannot send a broadcast through this channel.
Vanish Mode
Instagram API does not support Vanish mode. If you wish to use Vanish mode, no messages will be received on the respond.io platform.
FAQ and Troubleshooting
Do you support message requests?
No, there is no webhook event provided by Instagram for message requests.
Can I create a link to direct my customers to my Instagram inbox?
Yes, you can use a chat link or an ig.me URL that directs customers to your Instagram inbox. The customer is redirected to a new or existing thread based on whether the customer had previously messaged your Instagram account. Learn more about Instagram chat links here.
Why Contact's name on Instagram is displayed as a series of numbers?
If your Contact has not entered a display name for their Instagram account, the name will be displayed as a series of numbers.
Why am I unable to view the Quick Replies buttons?
Due to the channel's limitation, you will not be able to view the respond.io's Quick Replies buttons on the Instagram desktop app.