Updated by Joshua Lim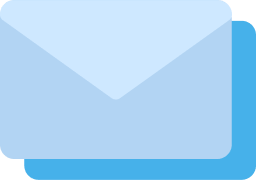 Introduction
When using the respond.io platform for email messaging, it's important to understand what email is and how it works. Email is short for electronic mail and is a way for users to exchange information over telecommunications. This can include text, files, images, or other attachments that are sent through a network to a specified individual or group of individuals.
Connecting Email
Gmail Inbox
If the inbox to be connected to is a valid Google Workspace account, it can be connected to the platform with some extra configuration. Please refer to this page on how to connect to Gmail.
Other Email Providers
Not using Gmail? Don't worry, the inbox can be connected via IMAP/SMTP. There is an option for non-Gmail users whether other email providers can be connected by providing some credentials and configuring a forwarding rule.
Email Limitations
Email Channels have a distinctive communication style that differs from messaging Channels. In particular, content style in email is typically expected to be more formal, long, and slow compared to instant messaging Channels, which tend to be short, casual, and quick. Therefore, when using the email Channels on the respond.io messaging platform, there are certain limitations that users should be aware of.
Email broadcasting is not supported on respond.io as the broadcast module is designed for sending broadcasts over messaging Channels. Email broadcast has a different infrastructure as well as requirements and rules to avoid domain being flagged. Thus, consider using messaging Channels for broadcasts.
Dialogflow's chatbot is not supported for email Channels on respond.io due to Dialogflow's intent text input limit. For more advanced and user-friendly automated replies to conversations, consider using Workflows.
When using the Ask a Question step in Workflows, you may experience some limitations such as a new email thread created with a blank subject and multiple questions being sent individually instead of in a single thread. This is because email and the Ask a Question step feature are not compatible technically. We do not recommend using the Ask a Question step with the email channel. However, if you are interested in having this feature available, you can upvote the feature request here.