Google Business Messages Overview
Google Business Messages Overview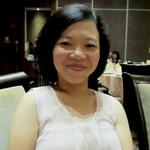 Updated by Wai Ting Yong

Google Business Messages (GBM) is an online messaging service used by businesses to chat with customers who contact them from entry points on Google Search, Google Maps and a business's owned channel, such as a website.
GBM allows allow your customers to speak with you in real time and increases consumer trust by displaying estimated wait times and answers to frequently asked questions. Businesses can encourage purchasing, scheduling and upgrading with rich elements like carousels, recommended replies and photographs.
Learn how to connect your Google Business Messages Channel to respond.io here.
Pricing
You can use Google Business Messages for free.
Capturing Conversation
When a customer searches for your business by name in Google or Google Maps, they will find your Google Business Profile. Now with Business Messages, customers have a direct way to connect with your business. Below are a few ways customers can start a conversation with your business.
Location-based Entry Points
Location-based entry points rely on locations; therefore, applies only to businesses with physical locations.
Customers can now start a conversation with your business when they click the Chat button on your Google Business Profile page or through your business locations on Google Maps.
Brand-managed Entry Points
Brand-managed entry points appear on properties that the business manages or owns.
Chat links: This is a URL that you can add to your website or in newsletters. When customers click the link, they will be directed to start a chat with you.
QR codes: A QR code can be placed in physical locations, such as hotels, restaurants or malls. When customers scan the code, they will be directed to start a chat with you.
Chat widget: You can add a Google Business Messages Widget to your website. This allows customers to message you directly from the chat widget.
Channel Capabilities
These are the capabilities of Google Business Messages:
Supported File Types
The file type supported by Google Business Messages and the maximum file size for the type is as follows:
For any unsupported file type or file that exceeds the maximum file size sent via GBM, the file will automatically be turned into a URL link on the respond.io platform.
Message Status Availability
The table outlines the availability of message statuses in Google Business Messages.
| | |
| --- | --- |
| Message Status | Availability |
| Sent | ✅ |
| Delivered | ✅ |
| Read | ✅ |
| Failed | ✅ |
Messaging Window
When a Contact sends a message to your business through this channel, you have 30 days to reply. After 30 days, you cannot send a message unless the Contact restarts the messaging window by sending you a message.
FAQ and Troubleshooting
What if my business has no physical location?
You are allowed to sign up for a Google Business Profile and not to list your address on Google Maps. This will be the best approach for online businesses.
Why can't customers start a chat with me through featured snippets, sitelinks or Google ads?
At the moment, respond.io does not integrate with non-local entry points. If that's something you'd like to see in the future, request for this feature here.
Why can't I see a Message button after I've launched my Google Business Messages?
It takes up to five hours for the Message button to appear on your Google Business Profile. Do note that Google Business Manager only works on mobile devices and native Google applications. The launch time may vary depending on the type of device you're using.