Updated by JQ Lee
Getting Here
In the vertical sidebar, click on the Channels tab.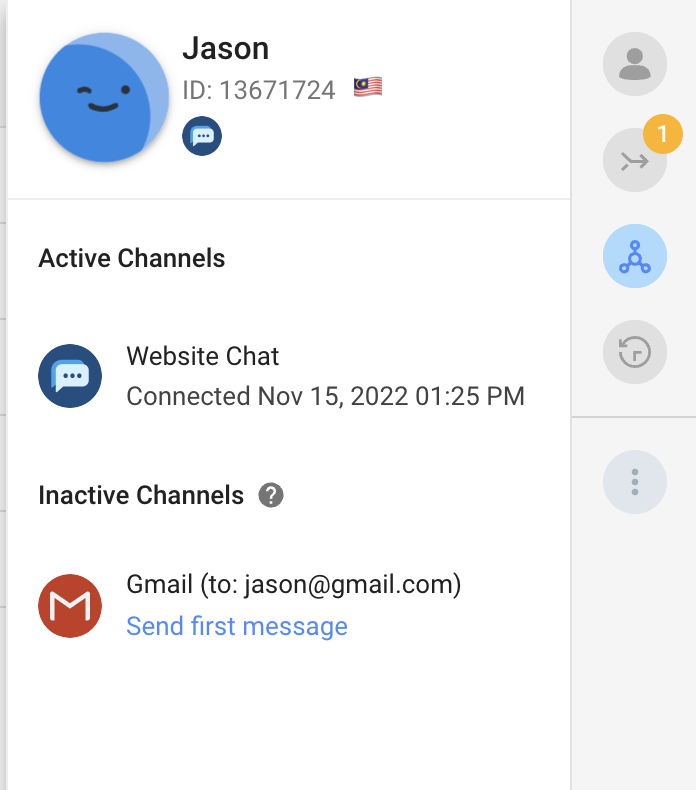 Channels
In this tab, you can find a list of Channels connected to the Workspace with different indications. There are 3 types of Channels you can find here - Active Channel, Inactive Channel and Restricted Channel.
Active Channel

Active Channels are Channels that are connected and have existing interactions with a Contact. The date and time these Channels were connected are indicated.
For Facebook, you can click on the link button at the title to navigate to the conversation on the relevant Facebook Page.
Inactive Channel

Inactive Channels are Channels that are yet to be connected with the Contact. They can be connected by initiating a conversation with the Contact. Clicking on the Send first message will select the Channel by default in the messaging bar.
This is only applicable for WhatsApp, SMS and email, providing the Contact's phone number or email address is present.
Unavailable Channels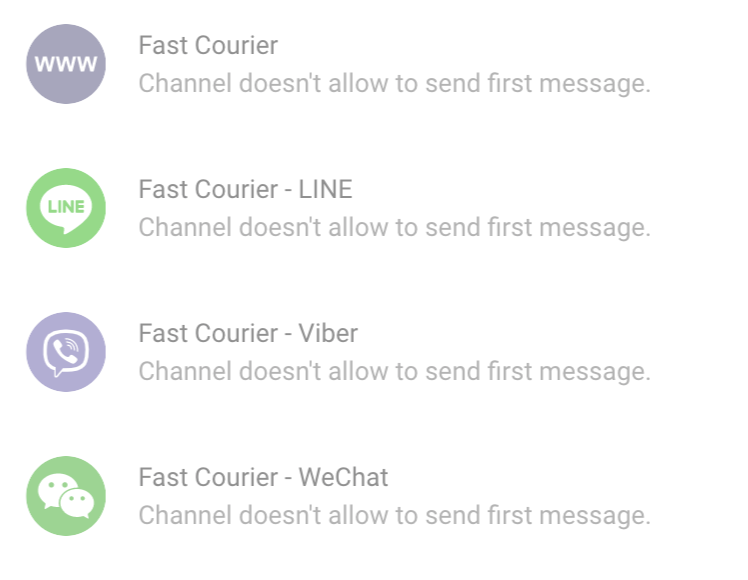 Unavailable Channels are Channels that Contacts do not have existing interactions on. These Channels cannot be connected to a Contact at the initiative of a Workspace User. The connection has to be initiated by the Contact, who needs to send the first message on these Channels.
Action
Delete Active Channels
Only Owners and Managers can perform this action!
You can delete an active Channel from the Contact via the Remove icon next to the respective Channel. This is used when the Channel is no longer relevant to the Contact e.g. the Contact has changed phone number. The conversation history will remain and not be removed even if the Channel has been deleted.