E-Commerce Integration: BigCommerce
E-Commerce Integration: BigCommerce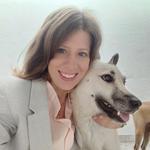 Updated by Susan Swier
Streamline your communication with customers and improve overall customer experience by integrating your BigCommerce platform to respond.io using Zapier. With this integration, you can automate various processes and tasks between BigCommerce and respond.io, such as:
real time customer data updates between respond.io and BigCommerce
sending customers messages about their orders
sending abandoned cart messages to prompt purchases
We've created Zapier templates to accomplish some common business goals, so you don't need to start your Zaps from scratch.
List of Zapier Templates
Add new respond.io Contacts as BigCommerce Customers
Get a record of potential customers into BigCommerce. This automation will add new respond.io Contacts that you're chatting with as BigCommerce customers.
Use this template: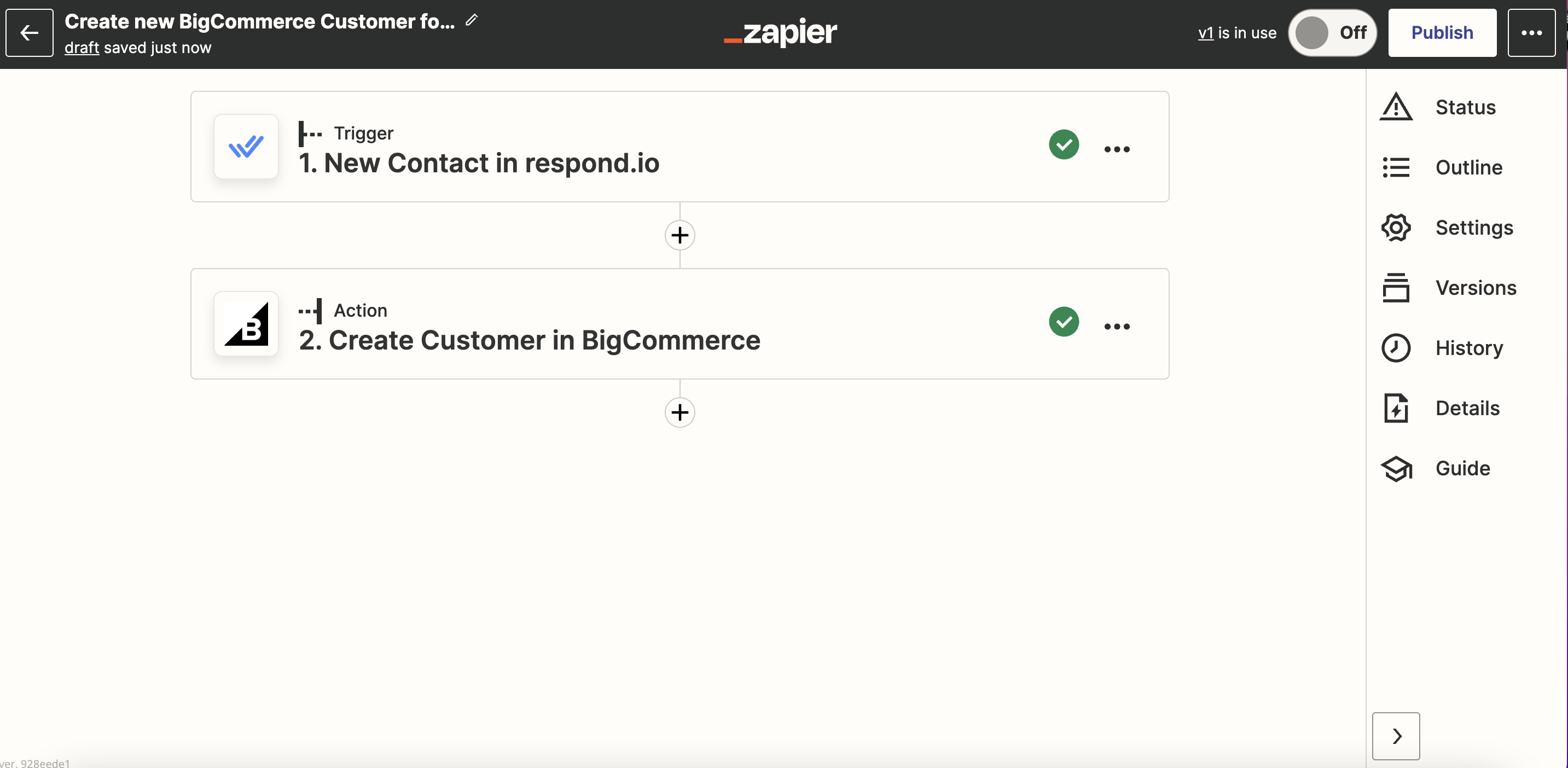 Add new BigCommerce customers as respond.io Contacts
Need to chat with your BigCommerce customers? This integration allows you to create or update a respond.io Contact when a new customer is added in BigCommerce.
Use this template:
Send respond.io messages for new BigCommerce orders
Customers expect quick confirmation when they place an order. With this automation, you can send BigCommerce purchasers a message via respond.io on the messaging app they use most frequently so they'll get order confirmation right away.
Use this template: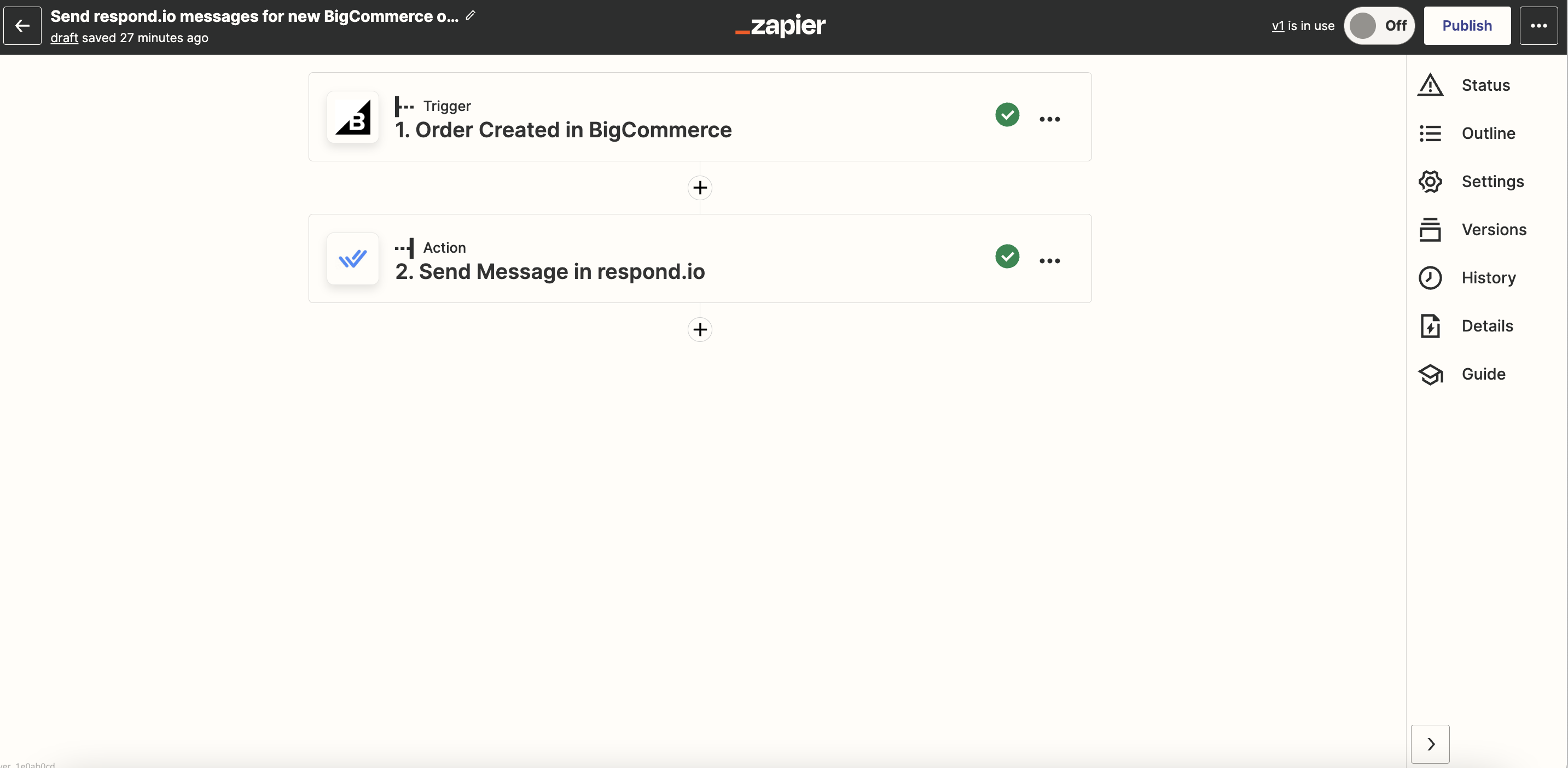 Send messages via respond.io for abandoned carts in BigCommerce
Prompt customers to make a purchase by sending them a message via the app they use most. This integration will send an instant message to customers if they've left something in their BigCommerce cart.
Use this template: